Ryan Joseph Ramos
May 14, 2012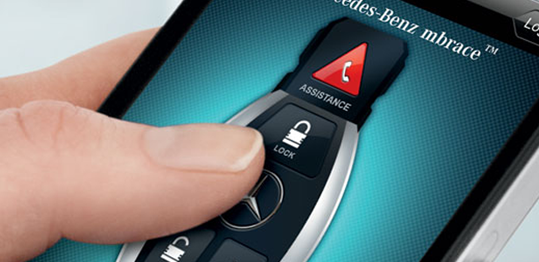 The mbrace2 platform represents the technological aptitude of Mercedes-Benz, bringing together various aspects of the driving experience such as infotainment, safety, and personal assistance in a single hub. With the second generation mbrace2 being available for many 2013 model-year Merc units starting from the launch of the SL-Class, now the automaker will be giving a keynote at the Telematics Detroit 2012.
Mercedes-Benz USA Telematics Services Product Manager Robert Policano stated that the next-gen mbrace2 will give more "emphasis on smart and safe design." He also said that government policy regarding this issue will also be tackled in the keynote. That's because the government, both on the federal and state levels, has some concerns about how technologies such as mbrace2 can become distractions for drivers on the road because of the infotainment and driver assistance components.
"As demand for connected infotainment services grows, manufacturers need to focus on advanced driver assistance technologies and well-conceived human-machine interface concepts to help ensure public safety," added Policano.
Telematics Detroit 2012, which will be held on June 6-7 in Novi, Michigan, is a conference and exhibition that brings together various industries concerned with automotive telematics technology.