Ryan Joseph Ramos
May 8, 2012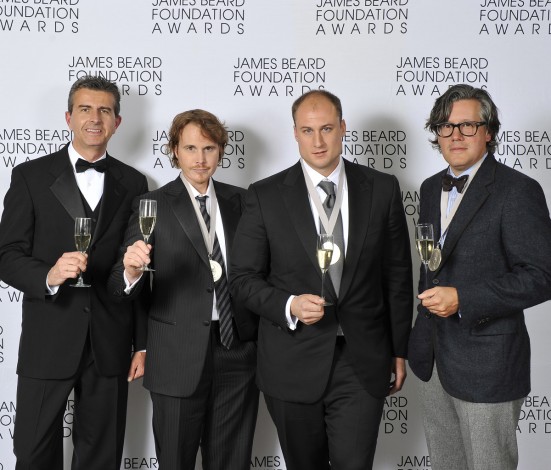 Mercedes-Benz USA was once again a partner of the James Beard Foundation in presenting the Best New Restaurant award, which went to Chicago's Next restaurant in the recently concluded James Beard Foundation Awards held in the Avery Fisher Hall of the Lincoln Center in New York City.
Since 2010, Mercedes-Benz USA had already been supporting the James Beard Foundation in a bid to help the organization foster the preservation of culinary heritage and usher in culinary innovation. The James Beard Foundation Awards is known colloquially as "The Oscars of Food" and honors various food professionals in America, from chefs and cookbook authors to restaurant designers and restaurants.
"The Mercedes-Benz brand is synonymous with automotive excellence," said Mercedes-Benz USA VP for Marketing Bernhard Glaser. "Our owners also enjoy fine dining experiences from the best chefs and restaurants across the U.S, and our relationship with James Beard underscores this connection."
Next provides diners with a unique experience and an innovative approach to the restaurant menu. For one, it makes use of a concept involving a first-come-first-served ticketing system. The tickets are released randomly each day, and it has been reported that tickets have fetched for over $3,000 on the secondary market. Another innovation is the shifting menu theme that guarantees diners will get an all-new, all-different experience every 13 months. For all that—and the good food—Next definitely deserves the award.