Ryan Joseph Ramos
May 6, 2012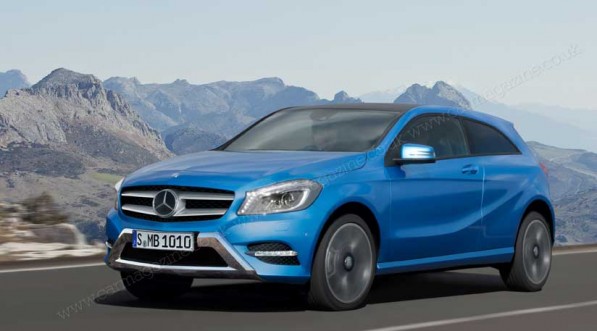 Mercedes-Benz is developing a new crossover based on the A-Class platform, and word around cyberspace is that this new model will be named the GLA. Sources have pegged the GLA to be of the same size as the B-Class and should feature Mercedes-Benz's MFA front-wheel drive platform.
There are barely any details out right now, but many experts and sources are envisioning a range of four-cylinder petrols and turbodiesels that are of the same range found in today's A-Class and B-Class models. This new compact crossover unit should provide Mercedes with an answer to such competitor models as the Audi Q3 and the BMW X1, and even the Range Rover Evoque.
Along with this new GLA unit, MFA will also be found in the underpinnings of such future models as the upcoming A-Class and the four-door CSC. The GLA is expected to be slotted right under the GLK Class. This luxury compact crossover is expected to be very stylish both inside and out, but until official photos surface on the Web, we all have to make do with artist renderings [this one by Christian Schulte via CAR Magazine].