Ryan Joseph Ramos
May 1, 2012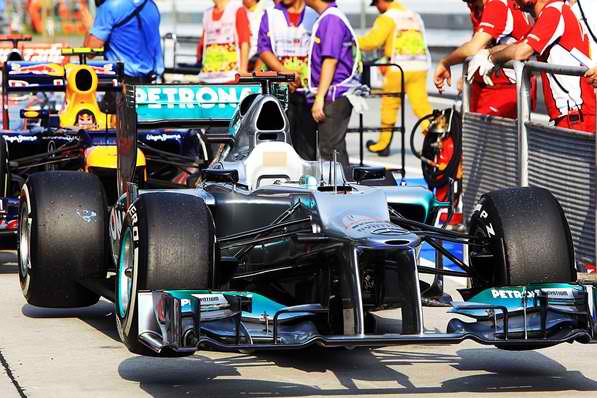 With the European swing of the 2012 Formula 1 season set to begin in a couple of weeks, F1 teams began preparations with testing on the Mugello track. What greeted them was a morning that was mostly marred by wet conditions, the sort of thing that frustrates drivers and technicians alike. Mercedes AMG Petronas, however, took every positive bit they could out of the wet track.
According to driver Nico Rosberg, who gave the Silver Arrow the victory in China, the team managed to get some very useful data out of the testing. He deemed it especially useful in that it should help address a weak point in the team's current bid to compete. Rosberg was quick to point out the team's lackluster showing at the Malaysian Grand Prix, struggling with tire temperature in that race's wet conditions.
The driver also cited that Mugello is an excellent testing ground in preparation for the Spanish Grand Prix at Barcelona and its high-speed corners. He says the team is always trying to improve, and the testing at Mugello is an important part of the team's ongoing efforts.
The MGP W03 is already a proven car in terms of race-winning ability; it's all a matter of getting it more reliable so that the team's finishes can become more consistent.