Ryan Joseph Ramos
May 30, 2012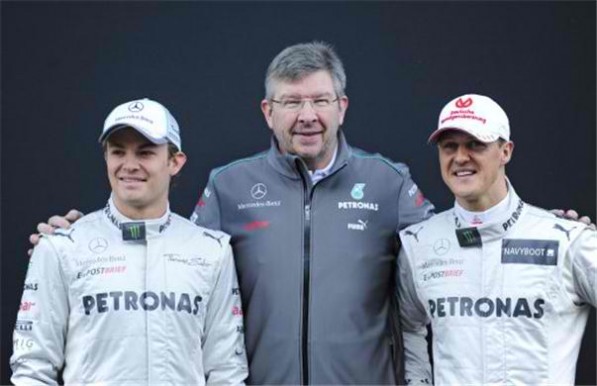 Even with one disappointing performance after another, there are some who now question whether Michael Schumacher would be back with the Mercedes AMG Petronas F1 team next year. As if to dispel any rumors, team principal Ross Brawn proclaimed that he would want the 7-time F1 champ to stay on if he himself believes he can still be competitive.
"I think it would be everyone's wish," said Brawn. "We always said Michael himself will know when it's time to retire and after a performance like that why should he?"
If anything, Brawn—as well as everyone else who was watching the just-concluded weekend of the Monaco Grand Prix—has been more convinced than ever that the 43-year-old driver is still as competitive as ever and has what it takes to win races. He set pole in qualifying over at Monte Carlo, although he started the race at P6 because of a five-place penalty incurred the race before that.
Last season, Schumacher's head-to-head record against teammate Nico Rosberg in qualifying was 4-15, but this year so far, it's all knotted at 3-3. It only goes to show that Schumacher is getting back the form that made him a frequent F1 champion.
Only time will tell what the future holds for both driver and team. Who knows, we might even see a Schumacher race win in the next few races.