Kharl Prado
May 29, 2012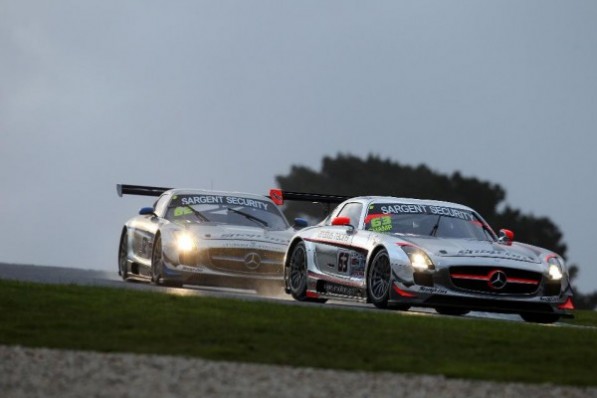 If you're not the kind of fan who drools over a photo of an F1 car, then you might be someone who's more interested in race cars which look a lot more like their roadside counterparts. We're talking about GT cars — or the Sergeant Security Australian GT Championship to be exact — held at Philip Island.
Wet, cold weather was the setting which Peter Hackett and James Brock had to endure while in the helms of their Erebus Mercedes-Benz SLS GT3s. They were grinding teeth with the Dodge Viper GT3 and Ferrari 458 GT3s in Pro-Am format.
"It was remarkable for our team, as it was only the second race we ran two cars… and we came 1-2," Hackett said after the race. "Early on, I led and John Bowe went past. James though was sitting behind me shadow boxing me all the way."
"Coming into Southern Loop the Ferrari was on the inside, James was on the outside and I through it would be strange for a Ferrari to stick on the inside out of the corner, so I planned to stick on the inside and it was one of those times where the oceans parted and went through for the lead!"
So they say, luck falls onto those with the guts to go after glory. Kudos to Hackett and Brock as they make their way into the 3rd round.
source:
auto-racing.speedtv.com