Kharl Prado
May 11, 2012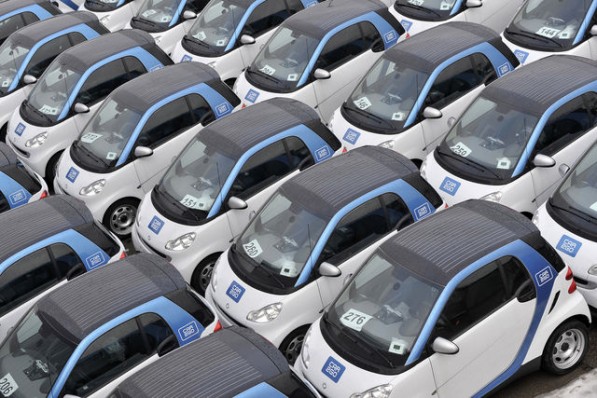 Can't get enough of Smart cars? Then the place to be is Berlin. The place is crawling with these cars, which according to Daimler aim to take over a big slice of the city's growing urban auto per-minute rental pie.
Just last month, Daimler decided to deploy the largest fleet of its Car2go short-term rental service program, turning a blind eye to BMW's own DriveNow two-to-one service. It's all part of a grand scheme to lure in not only drivers in Berlin but in urban regions across Europe in the midst of fading interest in car ownership.
Car2go chief Robert Henrich shares that "it's natural that competition shows up. It shows that we have the right business idea. Our intention is clearly to remain the leader."
Both Daimler and BMW are making their move to win over customers who are looking for per-minute car rentals as car-sharing membership is expected to balloon up to around 15 million people nine years from now.
Watcha' think folks? Would you pay 29 cents a minute to drive around Berlin in a Smart car?
Source:
businessweek.com