Emmanuel P
April 11, 2012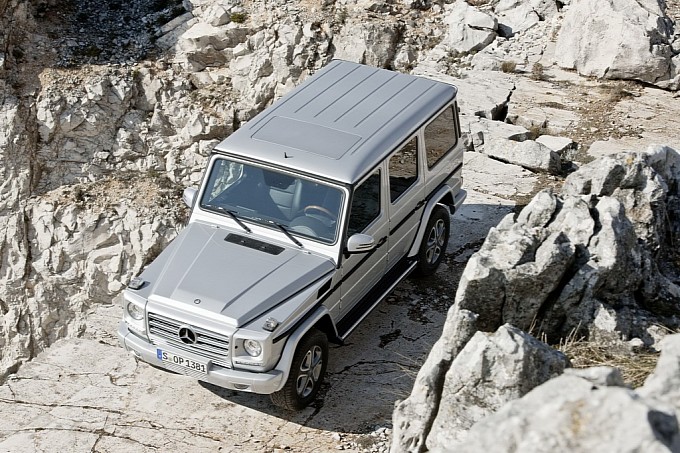 Even Mercedes could not have foreseen the popularity of the G-Class, with this rugged offroader being a continually popular choice among the consuming public. From its utilitarian roots, the G-Class has become a luxury 4-wheeler that well-heeled customers still snap up even with fresher offerings not only from competitors but from Mercedes' very own stable. This factor of contributing to the bottom line has stayed the G-Class' execution and instead has compelled the carmaker to continually offer a refresh.
For 2013, Mercedes has given the G-Class LED daytime running lights, new side-view mirrors, 20-inch rims with red calipers peeking behind and a redesigned grill and bumper. For the interior, there's a new gauge cluster, and a center console with a bigger display screen has been fitted. Diesel and gasoline engines are powerplant choices, with the more powerful engines mated to the 7G-TRONIC Plus transmission.
For the truly mad (and loaded) the G-Class AMG's ultimate powerplant is a 612 horsepower monster that will allow its owner to conquer any terrain.