Clarissa
April 27, 2012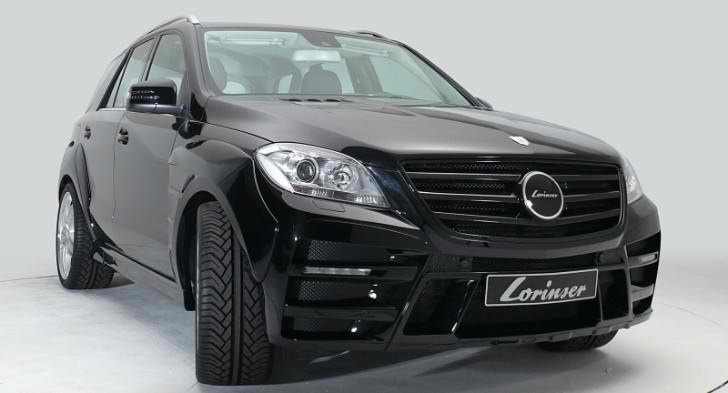 This weekend, a tuned Mercedes-Benz car will star at the Tuning World Bodensee in Germany. Lorinser, a tuning company, made some visual upgrades for the Mercedes-Benz M-Class.
Yokohama tires wrapped around 22-inch alloys colored in black can be bought if you don't like the stock version. A new suspension system that lowers the SUV by 40mm will make anyone feel envious. If you don't like it too low, then get the Airmatic suspension so you can do the lowering manually.
Lorinser's Mercedes ML body kit includes new rear and front bumpers, wider wheels arches and side skirts. All these changes makes the M-Class look more masculine. Inside, leather upholstery and floor mats are also updated.
For those asking for the price, sorry, it has not been announced yet, so just tune in and we'll tell you once the information is available.