Kharl Prado
April 20, 2012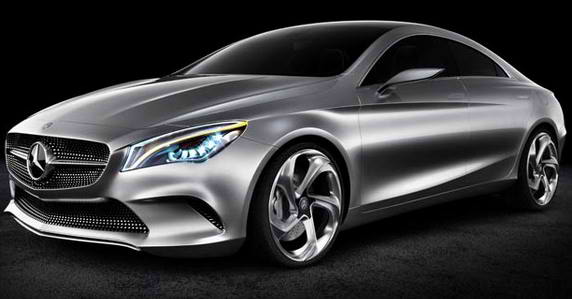 You guys have got to check out these leaked photos of the Mercedes-Benz Concept Style Coupe. I bet if you liked the BMW concept car Ethan Hunt was driving around in Ghost Protocol, then you're going to love this.
The snout of this baby is definitely and inarguably something borne from a vision of the future. Those pin-riddled grilles definitely provide enough air flow to the powerplant.
And check out those wheels. Even when standing still, the design makes them appear almost warped as if they're spinning at top speed. Everything about the coupe's design shouts sleek, giving us a clue as to where Mercedes-Benz is headed in terms of styling.
Another thing that really stands out on this concept is the interior. The green lines running through the panels and seats kind of remind me of Tron. Not to mention the AC vents glow with the same color as well. If that doesn't strike a sense of the future, I don't know what does.
Enjoy the gallery folks. There's more to come so stick around.