Emmanuel P
April 19, 2012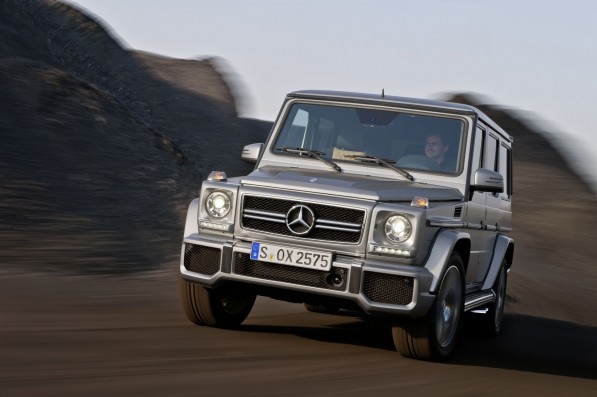 At first glance, calling the latest G63 AMG and its big brother (the G65 AMG) new seems silly, given that the G-Class can be described as a venerable, even evergreen model in light of its continued production in the face of newer designs. But the G-Class exudes an aura of ruggedness and dependability that few vehicles, Mercedes or not, can match. Continuous improvements to the looks, interior and powertrain of the G-Class has resulted in a vehicle that is far from what the original designers envisioned.
Take as an example the new G63. Its drivetrain is adapted from the latest iteration of the ML63, which means it has AMG's 7G-Tronic automatic transmission plus ESP, Mercedes' excellent version of traction control. The heart of the G63 is AMG's twin turbo V8 that punches out more than 540 horsepower. Even the jaded cannot fault that figure. And lest you imagine that the G63 is just all brawn, consider that it now rides on newly-designed 20-inch wheels with recalibrated suspension settings to reduce NVH levels. Yet it still maintains the rugged dependability the G-Class has become known for.
Inside, new instrument panel and state-of-the-art infotainment and assist systems greet the driver, complete with a TFT display panel. And apart from the standard leather trim, the G63 can be ordered with carbon fiber touches to lend it a more distinctive look.
For those who think that 540 horsepower is just adequate for this land bruiser, the truly exclusive-oriented can opt for the G65, which features a monstrous V12 fitted with twin turbochargers. With more than 610 horsepower to throw around, this animal of an engine should give the latest AMG G-Class the grunt to conquer any obstacle.