Ryan Joseph Ramos
April 28, 2012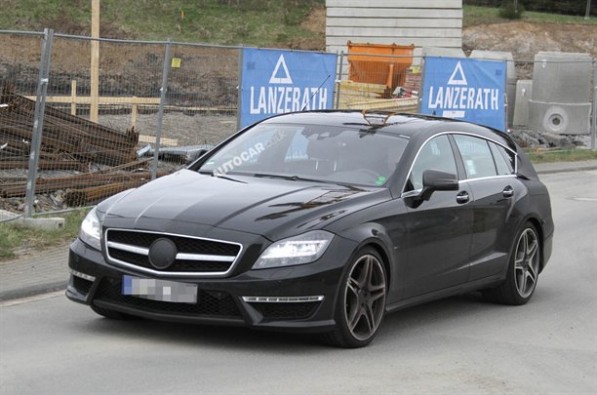 The 2013 Mercedes-Benz CLS 63 AMG Shooting Brake model has been spotted in the wild, practically without any camouflage to mask the car's design from the public. It appears very much like the non-AMG version that was spotted a while back at the Nurburgring. Still, we all know that what's most important about this variant is the 5.5L twin-turbo V8 engine beneath its hood.
With this surprise appearance of the upcoming CLS 63, people can expect only minor cosmetic revisions on the final model that reaches showrooms. It's got the CLS line's characteristic flair, with its wide wheel arches, quad exhausts, aggressive bumper design up front, and large alloy wheels.
The AMG-tuned version of the CLS carries only a single engine option, the aforementioned 5.5-liter V8, which is said to go for 518 horsepower and rear-wheel torque of around 516 lb.-ft. There's an optional package that boosts these figures to 550 horsepower and 590 lb.-ft. of torque.
The 2013 CLS Shooting Brake models should be in showrooms by the end of the year. By then, we'll likely get word on yet another Shooting Brake model rumored to be in development—one that's based on the smaller BLS coupe and is likely to slotted as a 2014 model.
Spy shot source: Autocar