Clarissa
March 20, 2012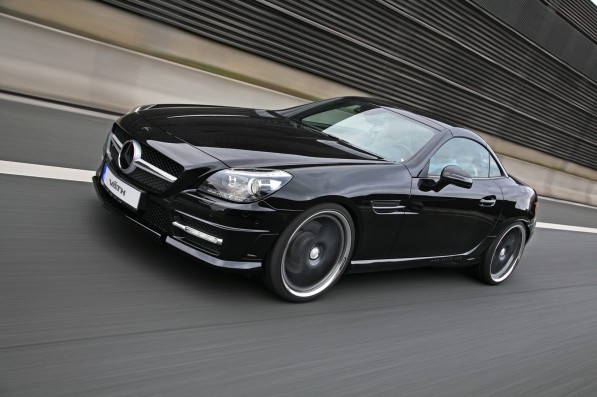 Vath once again, released a new tuning package based on the three-star brand. The SLK 350, which is a very famous model among tuning companies, has a new version from them.
The German tuner, updated the 3.5L V6 petrol which is running at 302HP and 370Nm of torque and made it into 326HP and 390Nm of torque. This made the top speed to increase to 269km/h. A new and lower suspension is also added, which adjusts the height from 20 to 65mm.
The 20-inch forged alloy wheels wheels are now wrapped in 235/30ZR20 tires in front and 265/25ZR20 in the rear while an aero package is installed to update the exterior. This package includes side skirts, carbon front and rear apron and a boot lid spoiler. All these are for $32,900.