Clarissa
March 6, 2012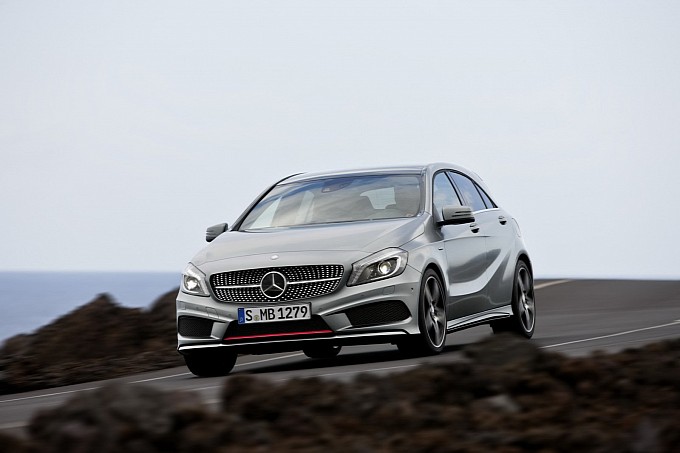 We have previously published the leaked official photos of the Audi A3 rival, Mercedes-Benz A-Class. In the Geneva Motor Show, the official photos and specifications were released by Mercedes-Benz.
The 211 PS, A 250 is not coming out with the AMG version just yet. But the vehicle is already powerful in itself. The 1.6L petrol engine produces 121HP, while the diesel engine has a 1.8L A 180 CDI which can make 250 Nm of torque. The A200 CDI follows with 136 PS and the A220 CDI 2.2L engine makes 168HP and 350 Nm of torque.
Inside, the iPhone on wheels system will surely captivate anyone. The infotainment system mounted on the dash shows a lot of great features, which not only entertains but also helps the driver of the vehicle. Aside from that, the interior designs, from leather seats to the complete look, shows that it is borrowed from the B-Class.