Clarissa
March 15, 2012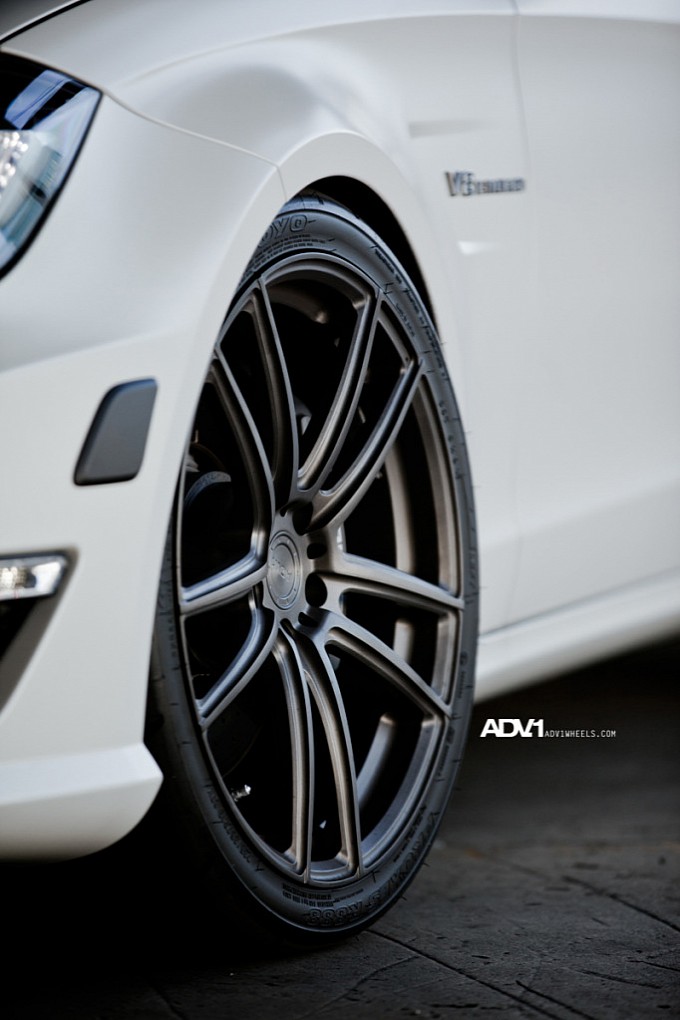 The Mercedes-Benz CLS63 AMG is a power car that has all the things needed by a tuner. Great looks, mighty engine and comfortable interiors make the newly released model a tuning favorite.
ADV.1 Wheels showed the latest aftermarket changes to the CLS63 AMG. The new rims, the ADV5.21 SL, are lovely looking, with its curved lines matching the style of the CLS that also has five double-spoke designs. The titanium finish of the 19-inches wheels are covered with Toyo R888 tires that are measured at 305/30 in the rear and 235/35 in the front.
Here are the images of CLS63 AMG in ADV.1 Wheels.
Source: ADV.1 Wheels