Clarissa
February 21, 2012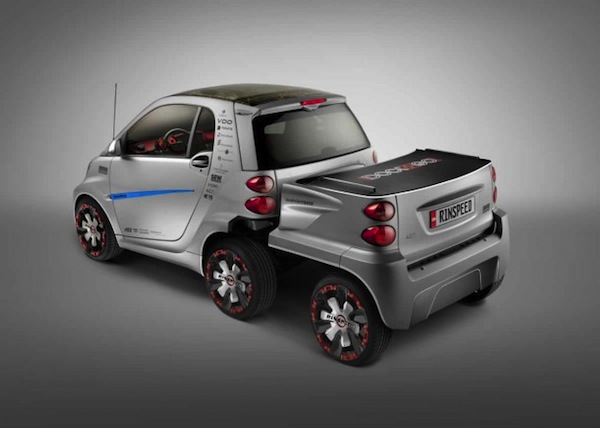 smart is undoubtedly a nice car. Despite of its size, it is powerful enough to travel long miles and safe enough, just in case you get into a wreck. But because it's small, some people does not think of it as a useful car, for some it is just a vehicle you can brag about.
The Swiss company, Rinspeed, changes all that. In line with their outlandish concept vehicles, they have unveiled Dock+Go. This design is for the smart fortwo ED, where a "backpack" is added, which calls for additional pair of wheels. With it, the car can be a utility vehicle, which you can use to deliver pizzas or carry your groceries.
The Dock+Go's interiors also has aesthetic value, a 12.1 inch in dash monitor, a Harman infotainment system, smartphone cradle and gesture control.
It is not available in the market yet, but the company is negotiating with a manufacturer now to have it made. Does this new car looks good for you? Would you consider buying it?