Emmanuel P
February 1, 2012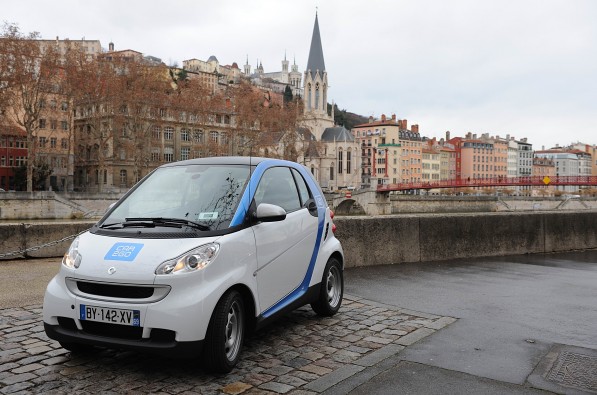 Continuing on their promise to expand their services to a wider base, car2go has announced the availability of this innovative service in Lyon, France, starting Feb 1st. car2go Europe GmbH will make available 200 low-emission Smart ForTwos for use in the flexible rental scheme that has become very popular in all its other locations.
car2gos can be rented and returned within an operating area of 44 square kilometres covering the Lyon city centre. Members can find car2go vehicles spontaneously on the street, via the internet at www.car2go.com, and with the help of several smartphone applications. At the end of the trip, car2go drivers do not have to bring the car2go back to where the trip started. They can simply leave the car at their destination or at any public parking space.
"Following the actions we initiated in 2005 with Velo'v, the first self-service bike sharing system, Lyon is innovating again with car2go, a new approach to car sharing which is complementary to other initiatives enabling our residents to move around town. Innovative urban mobility solutions like car2go offer a way to help meet the challenges of urban congestion, reducing carbon emissions and improving quality of life," said Gérard Collomb, Mayor of Lyon.