Clarissa
January 15, 2012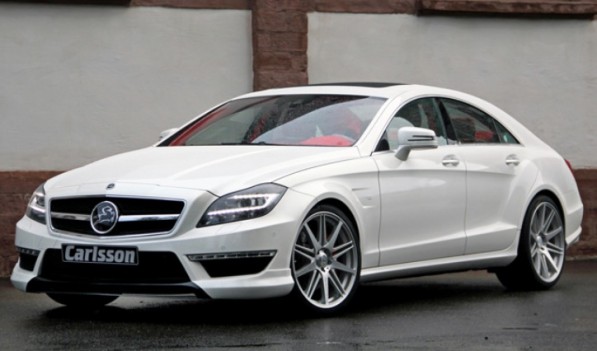 The Mercedes-Benz CLS63 AMG is probably one of the most beautful four-door coupe in the market today. But tuner Carlsson is just never satisfied.
Carlsson creates a customization program for this already lovely car and made it even lovelier and aftermarket-friendly. Everybody likes red leathers inside a perfectly white car right? So that's what they did and they tagged it as "red and white dream". Using Santa Red Nappa Leather for the interior, a "Diamond White Metallic" paint and a nice shiny 20-inch of Carlsson light wheels, the car is surely going to get lots of admiration.
Aside from the appearance enhancement, Carlsson also tinkered with the hood of this car and added exhaust system with metal catalyst and have it to produce 652HP. Front and rear spoilers, rear diffuser and lip spoilers have been integrated with carbon.