Clarissa
January 4, 2012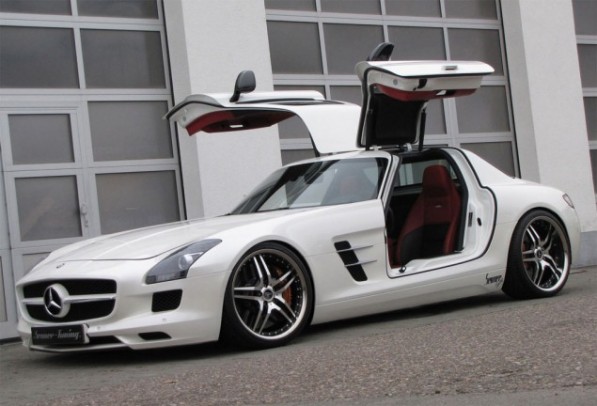 The Mercedes-Benz SLS AMG indeed is becoming tuner's favorite. Because of its reputation as the ultimate sports car, you would think that there's nothing you can improve, yet, lots of tuning companies showed interest in creating their own version of the power vehicle. The most recent one who showed fascination on the car is Senner.
The German tuning company has equipped the kit with an air filter kit and stainless steel exhaust system. The 6.2-liter V8 engine is now producing an additional 35PS and 40Nm of torque from the normal 571PS and 650Nm.
Externally, it has carbon side mirror covers, stainless steel outer rims which measures wrapped by customized Corniche Vegas wheels which measures 255/30R20 on the front and 285/30R20 on the rear. All these wonderful improvements for a price of €19,500 inclusive of VAT.