Clarissa
January 12, 2012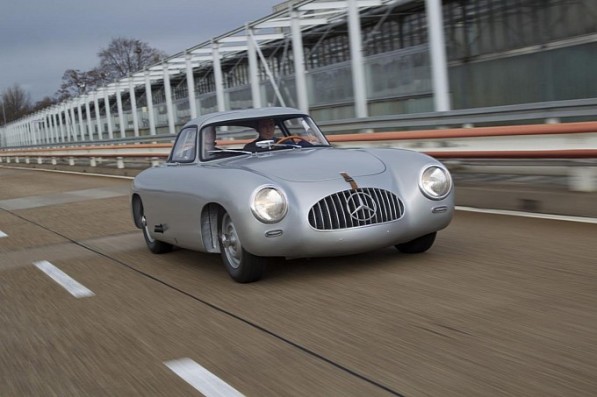 Before the R231 SL Roadster's release, Mercedes-Benz showed the 1951 300SL.
Guests at the 2012 Detroit Auto Show were able to view the 1952 LeMans race car with the 50 kilos lightweight, grid-type tubular frame, which became a famous backbone, not just of the W 194 and its production version launched in 1954 but also of the successful racing and racing sports cars of 1954/55. Under the hood was a then impressive 3.0 liter, 6-cylinder engine that produced 170 horsepower.
Marvel at the photos of the Mercedes 300SL at the gallery below.