Clarissa
January 1, 2012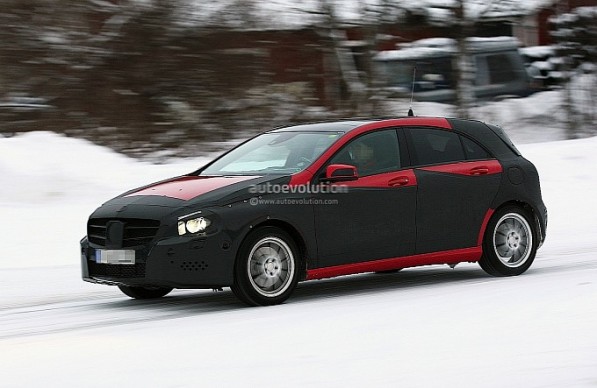 Mercedes-Benz is currently speeding up the production of the new Mercedes A-Class. Because of that, testing is also very spontaneous that's why spyshots of the 2012 model are all over the Internet now.
With less camouflage, the A-class is showing more details, complicated details, that is. No details on what the car will have though, but based on how it looks, the engine should have the B-Class engines which can produce 122 to 204HP. The AMG version, which the A-Class is reportedly going to have will have a 2.0 liter 4-cylinder turbocharged engine that can produce 325HP.
It's still early to divulge information for now. We're waiting though, and we'll publish as soon as everything is public. Meanwhile, here are the spyshots.
Photo Source: AutoEvolution