Emmanuel P
January 3, 2012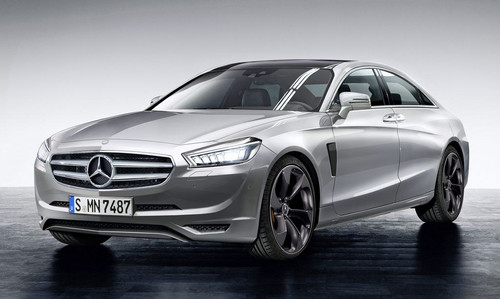 Announced late last year, Mercedes-Benz has confirmed that the E-Class Superlight will see the light of showrooms in 2015. In contrast to the 2013 SL which makes extensive use of aluminum to make it lighter, the E-Class Superlight will boast of a carbon fiber structure to achieve its target of being 350 kilos lighter than an E-Class made from today's conventional materials.
Due to the properties of carbon fiber, new design concepts can be pursued, such as doing away with the B pillars, which would in turn give way to the possibility, even necessity, of having an E-Class with rear suicide doors. In keeping with the new age, high-tech use of aerospace materials, the E-Class Superlight will initially be powered by an F-Cell system. This would be in the form of a 150-horsepower hydrogen-powered engine coupled to a 50 horsepower electric motor. Later iterations would include plug-in EV drivetrains as well as fossil-fueled engines.
Mercedes is targetting 20,000 units annually once its starts production and of course, it's too early to say how much these lightweight E-Classes will cost.