Clarissa
December 29, 2011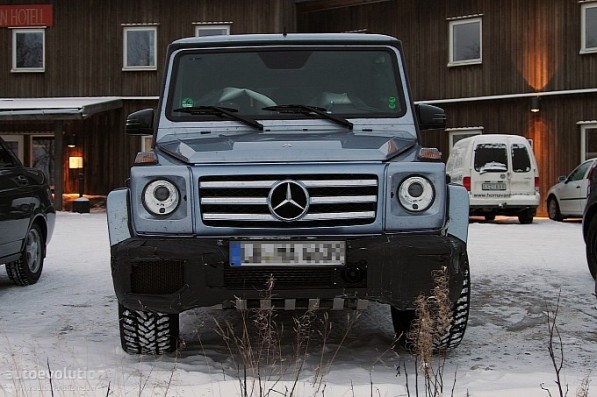 The G Wagon AMG models are testing and readying, maybe for an auto show early next year. Undergoing a winter testing in Sweden, the AMG models G55 and G65 has been spotted by the guys from AutoEvolution.
In the photos, it seems like the G55 looks almost the same, with just minimal facelifts. The G65 though shows that a biturbo V12 maybe under it's box-type body. In the report, the G55 may have the 5.5 liter twin turbo V8 engine that is expected to deliver 525HP, while the G65 gets the 6.0 liter twin-turbo V12 that may produce 612HP.
The exterior design on the other hand shows some changes, new mirrors, front bumper and grille and an improved LED daytime running lights. Inside, the G-classes are having new steering wheels and satnav screen which means that it will be on top of the dashboard.
Source: AutoEvolution