Emmanuel P
December 2, 2011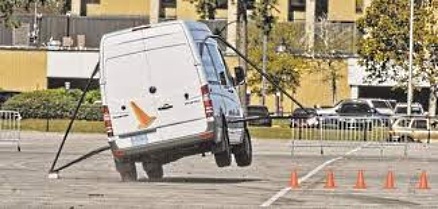 Electronic Stability Programs in cars are have been mandated in several countries, primarily due to its significant potential in reducing crashes and fatalities caused by out-of-control cars. Typical of Mercedes, the company has not waited for legislation to put this important safety technology in vehicles that will benefit from it.
Starting next year, version 9 of Mercedes's Adaptive ESP will be made available in Sprinter vans, where it will improve passenger safety as well as benefit other road users in critical situations. Aside from stepping in to control the brakes when a skid is imminent, the latest version of ESP takes into account vehicle load. This is highly important in commercial vans where loads are variable and the center of gravity shifts. Taking this into account allows the stability program to intervene selectively through individual modulation of the brakes.
Experts have predicted that stability control may have the same impact as seatbelts, and recognizing this, Mercedes is putting this technology into as many vehicles as soon as practicable.