Emmanuel P
December 19, 2011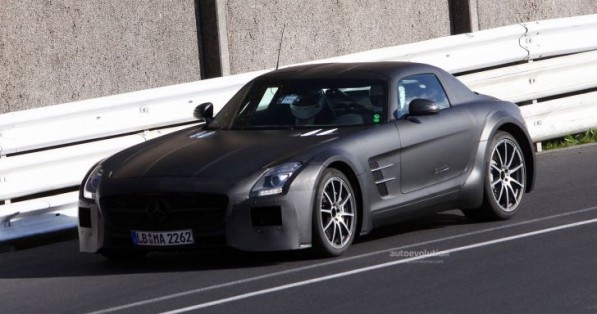 Mercedes' Black Series variants have established themselves as the most hardcore development of a particular model. These raw-edged cars forsake the pampering luxury Mercedes-Benz is known for, providing  instead an unadulterated driving experience that few will ever experience on a daily basis. As a result, Black Series models have become objects of desire and it is not uncommon to see production runs sold out weeks after they are announced.
Coming in 2013 will be one of the ultimate Black Series variants to be ever made, as that will be when the SLS Black Series is slated to be produced.  And to be worthy of that badge, the 6.2 liter engine in the SLS will have its output increased to 650 horsepower. Just like the current run of the SLS, a Black Series Roadster will also be offered.
Even so, Mercedes' current supercar may not have the lungs to run with the fastest offerings from Ferrari and Lamborghini. Which is why the next-generation SLS is already under development. For the Black Series that will be made available in 2013, expect to shell out more than a quarter million Euros. That is, if you can get your name on the production list in the first place.