Clarissa
November 13, 2011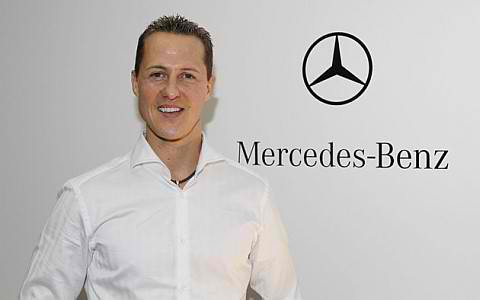 As David Coulthard commented on Mika Hakkinen's return to racing, "a true racer never loses the speed, only the need to race," this may be a statement that Mercedes Petronas' Michael Schumacher can also use. That is, if the rumors are true that he is retiring after the next season.
In an interview with Autosport, a British magazine, he said, " I need a little bit more time to see about myself and how we are heading, and some input to see if that is what I want or not." This sparked the issue in the world wide web that he might be retiring after. Also, he didn't renew his contract with Mercedes GP even after Nico Rosberg already signed a new one. He again commented, "You have to asses where you are and what needs to be done, and then to transform it. You would rather do this early than late, but we have to understand that we were later than we hoped to be", he added, "The important thing is, are we on the right track? Did we take the right measures? I think yes, but it has to be proven in the future."
Well, we really won't know what's the real deal until Schumacher says it clearly right? For now, we're hoping for a better season, then after, maybe we will hear from him and until then we really couldn't conclude.
Source: CarScoop