Emmanuel P
November 25, 2011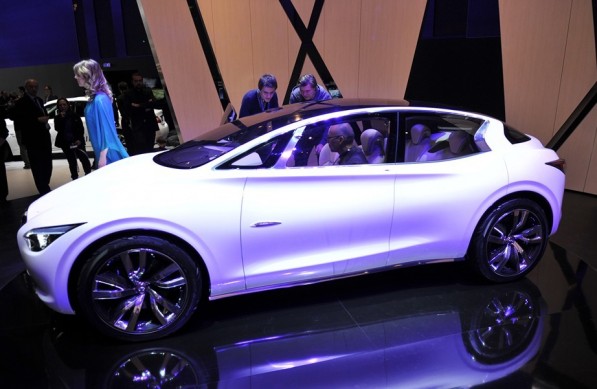 While Nissan showed an Infiniti Etherea in concept form that impressed the crowd at the 2011 Geneva show, not much detail could be gleaned from the pretty concept car. Now, it's been revealed that the Etherea is going to be built on a platform that will be shared with Mercedes' upcoming A-Class.
The new MFA platform is a front-wheel drive one, which means that the Etherea compact will be such.  In line with worldwide trends, expect hybrid and diesel powerplants to be included with the gasoline engine variants. Infiniti EVP Andy Palmer says that they went to Mercedes for the MFA platform because as a luxury brand, they need "much better torsional rigidity, much better NVH than you would put into a mass brand. If you have a product that handles like an A-class or a B-class, with that level of NVH, with that level of torsional rigidity, but you can do it at a cost which is closer to where a mass brand would be, then you're in a very good place from a competitive point of view".
With this upcoming model as well as Mercedes' A-Class, expect this segment of the car market to heat up considerably in the next couple of years.