Clarissa
November 24, 2011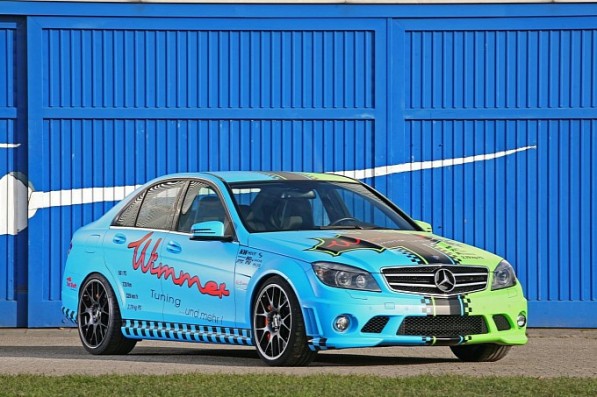 The German tuner, Wimmer RS mixed and match colors in their new tuning kit for the Mercedes-Benz C63 AMG. And this is not your ordinary vehicle.
Under the hood it uses V8 engine that's 6.2L, which delivers 601 HP and 720 Nm of torque. The already mean machine, has become meaner, thus, Wimmer RS put in a KW coilover suspension, a 19-inch alloy rims and MOV'IT brakes made of ceramics.
All that inside the blue and green body, which made the car more interesting and well, made it an eye candy. Wimmer RS' blue green monster is set to be showcased in Essen.