Emmanuel P
November 26, 2011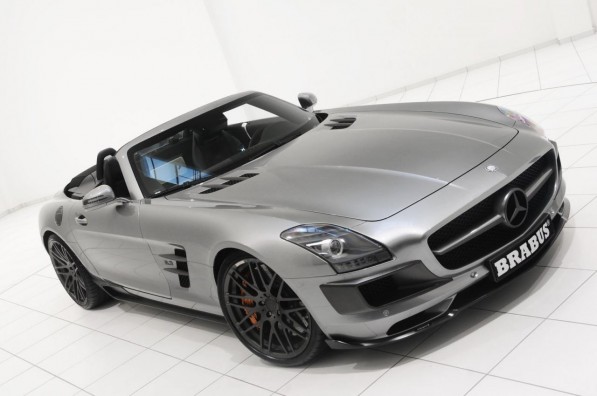 Premier Mercedes tuner Brabus once again shows why it is one of, if not the top go to company for customizing your Mercedes. Its version of the SLS AMG Roadster typically adds performance and distinctive looks to this open-top supercar.
For starters, the V8 is upgraded with a sports exhaust which feature larger quad pipes, as well as a remapped ECU. Together, these mods combine to give the engine a loftier output of 611 horsepower from the stock 571. In addition, Brabus' Ride Control System allows the driver to select from several damper settings as well as lower the car during high-speed runs. Conversely, a front lift system allows the front suspension to be raised by 50mm so that the car can clear obstacles such as speed bumps without scraping its expensive nose.
Expectedly, Brabus has also installed its Monoblock F Platinum Edition forged wheels. These are a staggered size, using 20 inches for the front and 21 inches for the rear. Finishing off the package is a carbon fiber aerodynamics kit that, depending on the customer's preference comes in high-gloss or matte finish.