Clarissa
October 21, 2011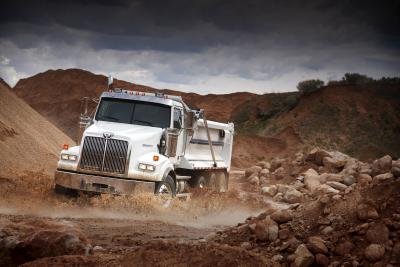 Daimler Trucks North America's production will create more jobs, as the Western Star trucks, which are being built in Portland, Oregon is on the ramp. It will add a second shift which creates about 350 new jobs by the end of next year. That will be a fifty percent increase of production workers.
Initially, last July, the company announced that it will hire 2,700 employees for its US and Mexico plant, but this will increase because of Western Star's demand for new workers.
All these hiring was made possible by the continuous rise of sales of the trucks by Daimler. In August this year, Daimler trucks achieved its highest volume since March of 2007. More and more companies who need logging, oil and mining trucks, thinks that Western Star is the best choice of vehicle for these needs.
"Our Western Star heavy-duty trucks provide our customers with tailored solutions for specific uses in the vocational segment," said Andreas Renschler, Daimler Board of Management Member responsible for Daimler Trucks and Daimler Buses. He also added, "Vocational trucks are a very attractive and profitable growth segment which is affected very little by cyclical factors. In the U.S. this segment accounts for about one fourth of the sales of Class 6 to 8 trucks. This is reflected in the increase of our orders, and we expect continued growth next year."