Muamer Hodzic
March 4, 2009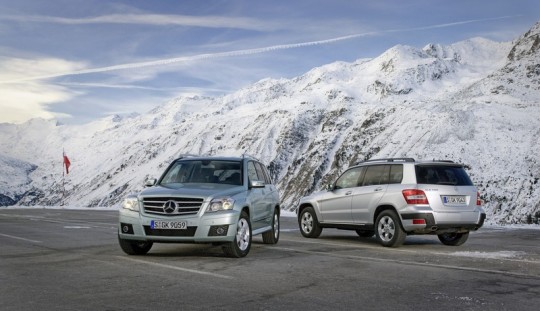 Daimler AG today reported sales for the Mercedes-Benz Cars division (Mercedes-Benz and smart combined) of 15,614 vehicles in the U.S. for February 2009. Mercedes-Benz USA reported February sales of 14,199 vehicles. While sales for the month were down by 23.5%, the company's February volume put it ahead of its mainstream competitors for the month.
A key contributor to February performance was the all-new 2010 GLK350, MBUSA's versatile, compact SUV, which made a strong showing during its first full month on the market with sales of 1,918. The GLK's February sales made it one of the company's top-selling models behind the C-Class (3,990) and E-Class (2,104). On a year-to-date basis, MBUSA reported sales of 24,632, a decrease of 33.1% over the 36,839 vehicles sold during the comparable period in 2008.

smart USA recorded 1,415 sales in February 2009. This figure represents a 28.5 percent increase over February 2008, and an 83.2 percent increase year to date. The enthusiastic response to the smart fortwo indicates that the micro-car segment is a viable transportation option in the U.S. The smart fortwo offers the right balance of power, outstanding fuel efficiency, innovative safety features, environmental friendliness and excellent value. There are currently over 70 smart centers open in 35 states.