Muamer Hodzic
February 23, 2009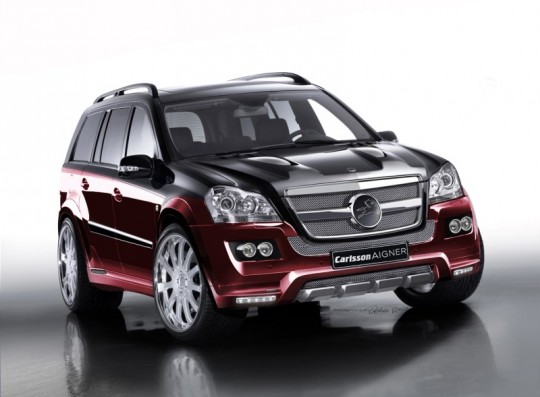 Carlsson, one of many top German tuners, will be showcasing its newest product the Aigner CK55 RS Rascasse at the Geneva Motor Show next month. As you can see, it's based on the GL 500, but with some impressive improvements on outside, but most importantly, under the hood.
The Rascasse will be an exclusive limited edition of 20 cars, which is understandable when you see what goes into making one. The striking two-tone paintwork, a hallmark of the Carlsson Aigner range, confirms that the Carlsson Aigner is made to stand out and impress.
The standard GL 500 has a V8 motor with 388hp (285 kW) and 530Nm of torque, but once Carlsson was finished with it and installing a free-flow exhaust system with metal catalytic converters, gas-flowed cylinder-heads, high-lift camshafts and a remapped ECU, the engine was producing 456 hp (335 kW) with 640Nm of torque.