Muamer Hodzic
January 16, 2009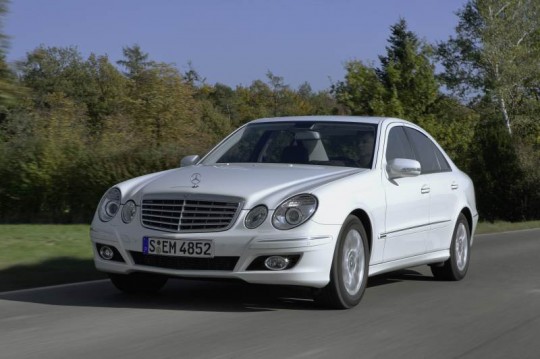 The cost of insuring a Mercedes-Benz or other luxury car can vary considerably depending on numerous factors, some of which are under your control, and others which are not. By understanding how insurers set their premiums, you can obtain lower car insurance quotes when you shop for a new policy or renew an existing one.
Credit-based Insurance Scores
One way insurers set car insurance rates is based on the perceived likelihood of a driver filing a claim. Insurers postulate that individuals who maintain high credit card balances and who engage in frequent loan applications will file more insurance claims. The practice of using a credit-based insurance score to adjust insurance rates is almost universal among insurers. Since credit reports often contain errors, regularly checking the three credit reporting agencies and repairing discrepancies can help you keep your rates down.

Tidy up Your Driving Record
Drivers with a clean driving record will pay less than ones with blemishes on their record. Some traffic citations can be erased by taking a driver education course, now available online. Taking a defensive driving class can also qualify you for a car insurance discount.
Power Players Pay More
When it comes to luxury cars, several facts are almost universally true. Luxury cars commonly boast of an abundance of horsepower under the hood, for which they are penalized insurance-wise. Repair costs on the same vehicles are much higher than non-luxury vehicles, another score for the insurance companies. For example, the Mercedes SL55 AMG is equipped with a supercharged 5.4 liter V8 engine that delivers 510 horsepower. Prepare to pay up to 20 percent of the car's purchase price for its insurance policy annually.
E Class… Not Theft-Worthy?
Owning a luxury car doesn't always mean that the deck is stacked against you. Forbes recently posted its "Top Ten Least Stolen Cars" for 2008, and the Mercedes E Class sedan made the number one spot. Regardless of that accolade, owners of the E Class and other luxury vehicles may still want to take advantage of a 35 percent discount that some insurers are offering for those who install the LoJack Theft Recovery System.
Comprehensive Car Insurance
With as much of an investment that you have made in your vehicle, consider the other sources of risk that can cause costly damage. Not only are you at risk for damage due to collision, but also consider flood, fire, theft or vandalism. For compensation in these cases, consider comprehensive car insurance to protect you from acts of nature and other unruly forces. Comprehensive coverage may cost you more than simple collision coverage, but with the savings you garner through employing the other advice here, you may just break even.