Muamer Hodzic
January 29, 2009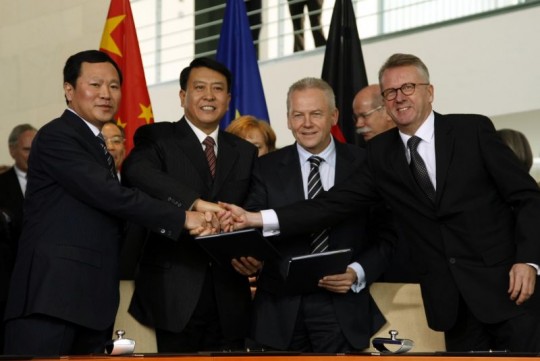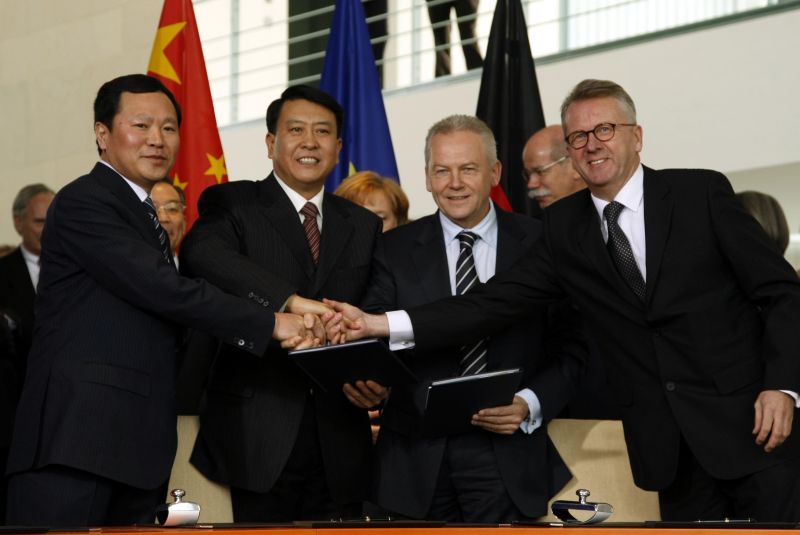 In the presence of German Chancellor Angela Merkel and Gou Zhongwen, the Vice Mayor of Beijing, Beiqi Foton Motor Co., Ltd. and Daimler AG signed a letter of intent to form a 50:50 joint venture to produce medium and heavy-duty trucks and exchange technology in China. This is the foundation for the next step of the process, which is to gain the approval of the Chinese government.
The joint venture will benefit from Daimler's technology leadership, especially in the area of diesel engines. Together, the joint venture partners will use Foton's Auman truck brand as a platform for international growth in the lower-end commercial vehicle segment.

Dieter Zetsche, Chairman of the Board of Management of Daimler AG and head of Mercedes-Benz Cars, was also present as Dr. Rüdiger Grube, Daimler AG Board of Management member responsible for corporate development, and Ulrich Walker, Chairman and CEO of Daimler Northeast Asia, signed the agreement together with their Chinese partners, Mr. Heyi Xu, Chairman of BAIC, and Jinyu Wang, President of Beiqi Foton.
"This joint venture is another step in realizing both our long-term commercial vehicle strategy and our China strategy," said Dr. Rüdiger Grube, Daimler AG Board of Management member responsible for corporate development. "Foton is the right partner for us. This cooperation is a win-win situation for both companies and, most importantly, for our customers."
With this new joint venture, Daimler will now have two commercial vehicle joint ventures and one passenger car joint venture in China, in addition to its financial services operations there.
"At BAIC we are very happy to expand our business relationship with Daimler to include commercial vehicles at Beiqi Foton, in addition to our cooperation for passenger cars at BeijingBenz-DaimlerChrysler Automotive," said BAIC Chairman Xu. BAIC is the primary Chinese shareholder for both Beiqi Foton Trucks, Ltd. and BeijingBenz-DaimlerChrysler Automotive Ltd. (BBDC).
"Today's agreement is a milestone in the history of the Chinese commercial vehicle industry," said Ulrich Walker, Chairman and CEO of Daimler Northeast Asia. "The joint venture of Daimler and Foton will benefit from the outstanding strengths of the two companies. Daimler's technology expertise, global scale, and market leadership in the high-end truck segment ideally complement Foton's broad sales network in China and its market leadership in the lower-end truck segment. This joint venture will be an excellent starting point for growth, profitability, and expansion, not only in China but in international markets as well."