Muamer Hodzic
January 16, 2009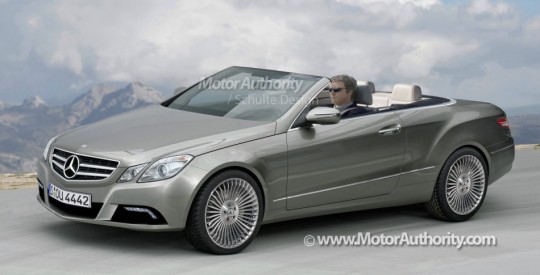 MotorAuthority has posted some great computer illustrations of what should be the next E-Class Cabrio (aka Convertible). While the E-Class Sedan and even the Coupe will be unveiled at the Geneva Auto Show in March, followed by a release in middle of 2009 sometime, the Cabrio will be release a year later in 2010.
It's said that just like the E-Class Sedan, the Cabrio will be heavily based on the ConceptFASCINATION that we saw at the Paris Auto Show. The car will be 10cm longer than its predecessor as well as have a new folding hard top.
Engines wil include the new 272hp (203kW) 3.5L V6 engine as well as Mercedes' 5.5L V8. There is no doubt that AMG will equip it with one of their 6.2 V8 with 481hp.