Muamer Hodzic
December 8, 2008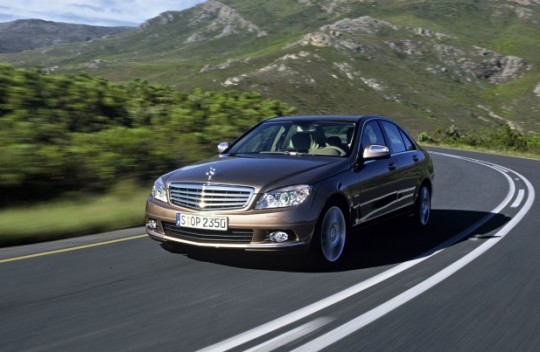 The Insurance Institute for Highway Safety (IIHS) in the United States has named the Mercedes-Benz C-Class one of its Top Safety Picks for 2009 – the best reason to buy in terms of safety. The C-Class achieved good ratings in all the safety criteria which were examined.
In the latest assessments, the Mercedes-Benz C-Class was subjected to front and side crash tests. The safety specialists in the US also evaluated protection against neck injuries in rear impacts. For all three criteria, the C-Class was awarded top marks.

This result is confirmation that the C-Class safety concept, optimised based on the analysis of real-life accidents, also performs extremely well in standardised rating crash tests. With seven airbags, belt tensioners, belt force limiters and NECK PRO crash-responsive head restraints fitted as standard, the Saloon offers its occupants an extremely high level of protection should an accident occur. The body structure has been designed to ensure that, in the event of a frontal collision, the impact forces are distributed over a wide area and on four independently acting impact levels, meaning that the passenger compartment remains largely undamaged. Around 70 percent of all the bodyshell panels are made from state-of-the-art, high-strength steel alloys that minimise weight and maximise safety.
Furthermore, the C-Class is the world's only car in this market segment to feature an anticipatory occupant protection system in the shape of PRE-SAFE® as an option. This Mercedes-Benz innovation uses the time between detection of a potential accident situation and a possible collision to initiate preventive protective measures, thus reducing the loads exerted on the occupants in the event of a crash by up to 40 percent.
By rating the C-Class a Top Safety Pick 2009, the IIHS has confirmed the vehicle's extremely good performance in crash tests conforming to Euro NCAP (the European New Car Assessment Programme) in which the C-Class was awarded five stars, making it one of the safest cars on the market.