Muamer Hodzic
December 9, 2008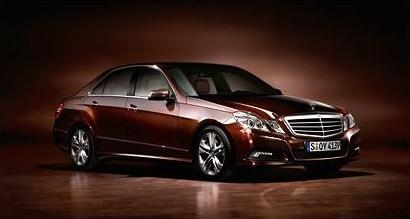 You got to love the internet. Just hours after publishing recent spy shots of the new E-Class, we actually get to see the E-Class in full glory (again) via an internet leak. While the execs at Daimler might not approve, the three images below will spread like wildfire through the interweb.
The guys over at AutoScoops have gotten their hands on some exclusive media shots of what will be the new E-Class. As we've told you dozens of time before, the E-Class will feature their classic quad headlights, but with a more square and stylish look to them, maybe a bit similar to the Lexus GS. LED strips will be put in place of the usual fog lamps, just like the Audi A6 has. Gone are the round tailpipes, and replaced by, again, rectangular shaped ones. The back of the car does remind me of the Hyundai Sonata a bit, but it also has a bit of Mitsubishi Galant.
This is definitely a step into the right direction, we'll just have to see what technologies and innovative are going to be available. Everything from the ability to read road signs, monitor driver fatigue and see in the dark is being tossed around as possible technologies available in the new E-Class.

AutoScoops via Autoblog