Muamer Hodzic
December 11, 2008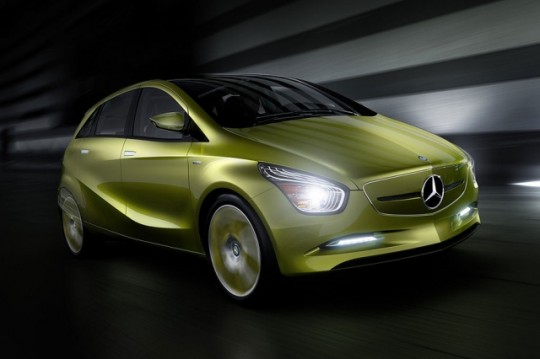 Auto-motor-und-sport, Germans finest auto magazine, is reporting that Mercedes-Benz will be showcasing three new concepts at the 2009 Detroit Auto Show. The three concepts are called "BlueZero" and will highlight Mercedes' commitment for low or no emission vehicles in the near future. The first concept is the BlueZero E-Cell, an all electric concept vehicle, which will be equipped with lithium ion batteries to provide a range of 100km or 62 miles on a 2 hour charge.
The second vehicle is the BlueZero F-Cell, which is a hydrogen fuel-cell power concept. Last but not least, is the BlueZero E-Plus, which essentially is a plug-in hybrid, kind of like the Chevy Volt. It will have a 3 cylinder engine, found in the current smart fortwo, but also a lithium ion battery. The small engine will start recharging the battery once it's used, giving the diver a 600 km or 373 miles range on one fuel of tank.
The concepts might tell exactly what the future will bring for the A and B-Class, but it also gives us a glimpse on what they might look like.