Muamer Hodzic
November 3, 2008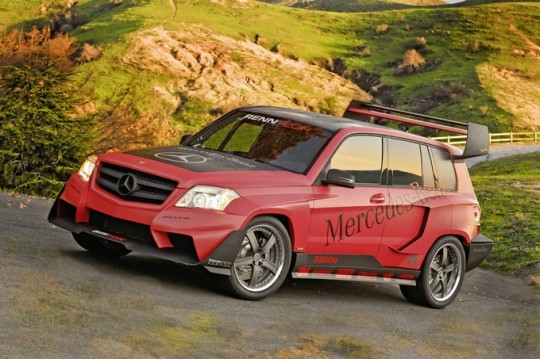 Inspired by the winged, unlimited-class rally cars of the famed Pikes Peak Hill Climb, RENNtech set about creating a GLK that could master the pack and leave the rest chewing gravel. But, this wild GLK has a few surprises beneath its menacing exterior.
Hybrid powertrains are generally associated with fuel efficiency and lower emissions. However, RENNtech has taken one more benefit of the hybrid principle to turn the GLK into a formidable performer.
By combining an electric motor in parallel with the 3.5 litre V6 petrol engine, RENNtech has been able to capture the impressive torque that characterises electric motor drives, adding 54 Nm to enhance the GLK's performance off-the-line and out of corners. Using a hybrid drive in a hill climb setting has the added advantage of maintaining thrust at higher altitudes, when internal combustion engines – which depend on ambient air – start to wheeze.