Muamer Hodzic
November 3, 2008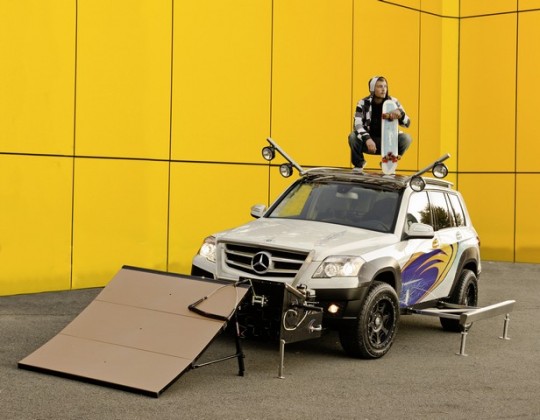 Regardless of your sport – snowboarding, wakeboarding, skateboarding or any other extreme discipline, the Rock Crawler from Legendary Motorcar Company (LMC) is designed to be the ultimate companion for those seeking an adrenaline fix.
What started out as a go-anywhere brief focused on the off-road prowess of the Mercedes-Benz GLK, quickly turned into a do-anything reality when avid skateboarder Ryan Klutt, the 14 year-old son of LMC founder Peter Klutt first heard about the GLK tuner competition.
Legendary Motorcar, which is more typically associated with race car fabrication and classic car restoration scene than with custom-tuning of road cars, then set about creating a vehicle that can not only get extreme sports fans to remote locations, but can also play an active role in the sport itself.