Muamer Hodzic
November 17, 2008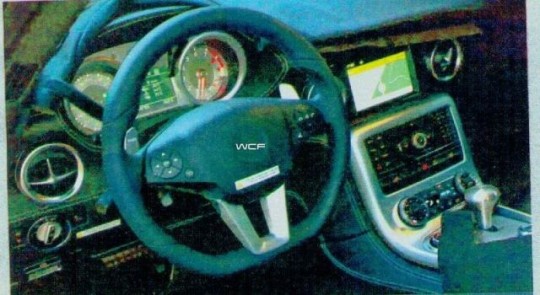 Ninja photographers were able to infiltrate the secret Mercedes-Benz testing grounds and take some pretty detailed pictures of the SLC interior. Well we're not really sure that they actually infiltrated anything, since the pictures seem like magazine scans, but we're going think that way anyways.
These are definitely some of the first interior pictures we have seen of the SLC, which is supposed to replace the SLR in the coming years. Just like any Mercedes-Benz offspring, the SLC shares a few visible components with his brothers; mostly notable is the steering wheel, which can be found in the current SL 63 AMG. The pictures are so grainy, that the interior feels a bit old to me, kinda plasticy.
Besides the interior, the SLC beast will have a 6.2l V8 with an output of at least 550 hp. Another rumored detail, besides the Geneva 2010 debut, is that the vehicle will only be branded as an AMG, and won't have any Mercedes-Benz insignia on it.
Check out the entire gallery at WorldCarFans.com