Muamer Hodzic
October 31, 2008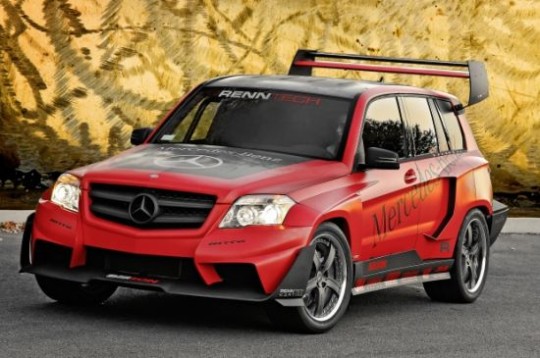 Mercedes-Benz has created an unconventional presentation idea under the heading "Tuner Challenge". Ahead of the equally unconventional SEMA Show in the gaming hotspot of Las Vegas, the Stuttgart company announced a competition for tuning firms. The object of desire – the compact GLK-Class. The distinctively styled automotive character with an edge seems predestined to arouse a wide range of tuning fantasies.
Four fundamentally different rebuilds make one thing abundantly clear – the GLK-Class is one of the most multi-faceted SUV models ever. With each respective tuner fantasy and the help of some exotic ingredients, the SUV has been turned into an exclusive specialist for the road, beach, city or rally stage
With its GLK Pikes Peak Rally Racer, RENNtech from Lake Park, Florida has created a motorsport vehicle inspired by the unlimited class of the legendary Pikes Peak Hill Climb in Colorado.
BRABUS, based in Bottrop, Germany, represents the German element of this tuning fraternity and presents the Widestar, a production-ready, high-performance on-road vehicle that also pays tribute to the distinctive refinement of vehicles bearing the three-pointed star.
GLK Urban Whip is the name given by Boulevard Customs from St. Petersburg, Florida to its creation, which makes its entrance with a significantly widened bodyshell, massive 26 inch wheels and a mighty on-board entertainment system that, according to the figures, is likely to have an impact at full blast of seismological proportions.
The team at the Legendary Motorcar Company from Ontario, Canada, which is more commonly associated with the restoration of American muscle cars, created The GLK Rock Crawler. The exotic design for snow and sand includes a winch system that can provide wakeboarders and snowboarders alike with the necessary impetus.