Muamer Hodzic
August 6, 2008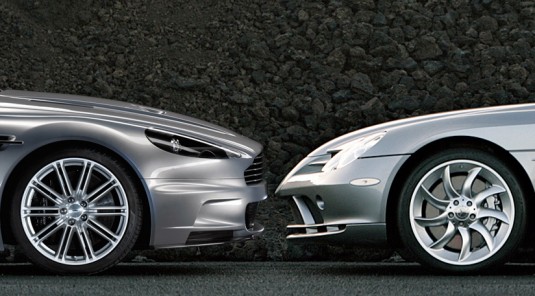 We've heard about the Aston Martin & Mercedes rumor a couple of months earlier, but it seems that this, like many other Mercedes rumors, will become reality. CAR magazine is revealing that Aston Martin and Mercedes are planing a wide-ranging tie-up to collaborate on engines, hybrids, transmission and even entire platforms.
Here are the highlights of the so called Alligator project:
– Mercedes engines power future Aston Martins
– AMG's 6.3 liter V8 would make its way into the Vantage models
– Diesels and Hybrids from Mercedes would be used in Astons
– Whole platforms to be shared by top-end models
– 8 speed automatic tranny for AM sports cars
– Maybach and Aston would be cooperating on future models
More info will be revealed in the CAR magazines September issue. We'll definitely keep you updated on this story, but for now, this sounds like very interesting and exciting news. Let's just have patience and wait for more details on the Alligator Project.