Muamer Hodzic
July 17, 2008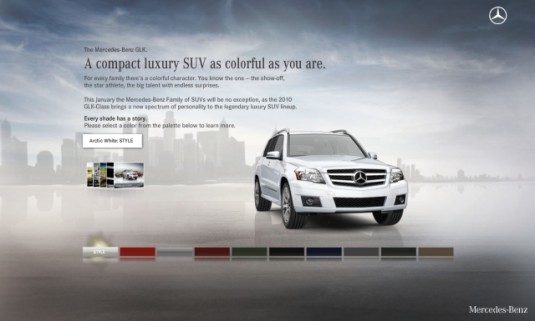 Just yesterday, we reported on the MBUSA.com website redesign, and today we will highlight the GLK micro-site that has gone live. It's has become very popular for car manufacturers to create websites or micro-sites for new vehicles. The GLK is no exception, but the way they have created it is quite interesting. The one thing, besides the beautiful design, is the way they are using the vehicles color to highlight various aspects of the vehicle. The GLK 'Style' story is live and available right now and new
stories will come out soon that reflects other aspects of the car (e.g. Performance, Intelligence, Versatility, etc.) Check out the GLK Micro-site.
Micro-site created by CriticalMass
Thanks for the tip James.