Chris
June 3, 2008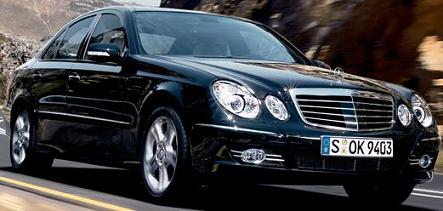 After 4 months of record-breaking success, one might have expected sales to slow a little given the price of fuel and worries over the economy. Not so in Canada. In fact, May was yet another record breaking month.
May 2008 was the best ever month for Mercedes-Benz in Canada. The new-for-2008 C-Class beat the May 2007 sales by an astonishing 350%. Overall, Mercedes-Benz car sales were up by 45% compared to the previous May.
Press release in full after the break.
June 3, 2008
Mercedes-Benz Canada reports best month ever with 2, 632 units
TORONTO, ON – Mercedes-Benz Canada reported today that an all-time record-breaking total of 2,632 units were registered for the month of May. It is the first time in Mercedes-Benz Canada's history that it reports more than 2,000 Mercedes-Benz units in a month and also the first time that the group sells more than 2,500 combined Mercedes-Benz and smart models in one month.
On the Mercedes-Benz side, a monthly record of 2,192 units were delivered, representing a gain of 678 units or a 44.8% increase compared to May 2007 while we saw a year-to-date growth of 21.3%. A total of 440 smart fortwos were reported sold in May which brings the year-to-date total to 1,553 units, up by 33.1%. The combined Mercedes-Benz and smart sales at 2,632 units represents an increase of 586 units or gains of 28.6% for the month and an impressive five month cumulative total of 9,609 units or an increase of 23.1% on a year-to-date basis.
Very strong B-Class, C-Class, S-Class, SL-Class, M-Class and GL-Class model sales contributed to this May's success. The next generation All-New 2008 C-Class accounted for more than 900 units, up by almost 350%. The B-Class and the M-Class retail deliveries were up respectively by 16.7% and 27.9% in May. The company's diesel sales ratio was 59.8% for the month while the permanent all-wheel drive 4MATICâ"¢ units accounted for 63.2% of the overall passenger car and light truck sales (excluding smart).
Total Mercedes-Benz passenger car sales were ahead by 622 units, a 55.5% gain for the month and ahead by 23.5% on a year-to-date basis.
On the luxury light truck side, the M-Class, R-Class and GL-Class performed again very well in May with 450 sales and a gain of 14.2% compared to May 2007 results; the light trucks have shown a growth of 14.4% so far for the year with 1,831 units.
On the pre-owned side, the company reported 707 Mercedes-Benz units for the month. For the first five months of this year, 2,768 pre-owned units have been retailed which represents a 21.8% increase against year-to-date May 2007 results.
Marcus Breitschwerdt, President and CEO of Mercedes-Benz Canada said, " It is the first time in Mercedes-Benz Canada's history that we break the 2,000-unit monthly threshold for the Mercedes-Benz brand and also the first time that we surpass the 2,500-unit mark for the group. To say that we are pleased would be an understatement; 2,632 units including smart is a significant achievement. I would like to thank once again every single member of our organization – in every dealership, retail store, regional office, and also at our headquarter; I know how hard everyone has worked this month to make these results come to fruition. I also want to thank our customers for the confidence they expressed by buying our product. We will live up to their expectation and do everything we can to satisfy every single one of them."