Muamer Hodzic
June 17, 2008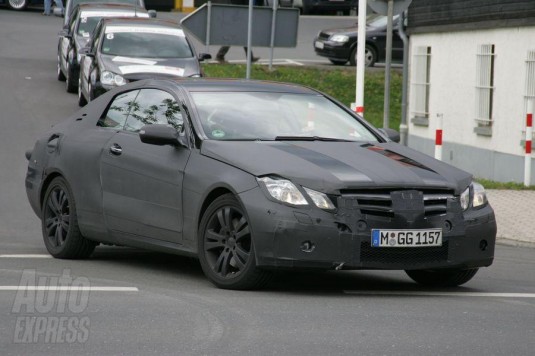 Contrary to what many believe, Mercedes has not given up on taking on and beating the competition with its new CLK. Spies have caught the CLK being tested and prepped for a possible release in 2009 to take on not just the 3-series coupe, but also the new A5 from Audi.
According to AutoExpress, the new CLK will continue to be marketed as a separate vehicle and won't be associated with the C or E-Class, even though, it will share the C-Classes chassis and possibly some design ideas.
It will come in a variety of engine options, such as three V6 engines producing 300hp, 354hp, and 428hp. It should also be available with two diesel variations – a 2.0L 4 cylinder, and 3.0L V6, producing 204hp and 252hp respectively.
Head over to AutoExpress to get more details.