Shrawan
May 20, 2008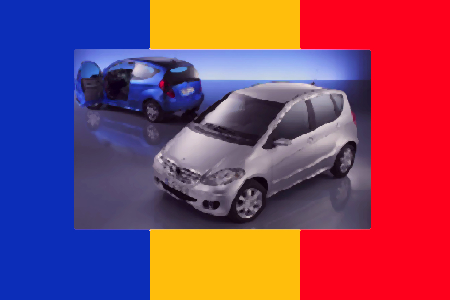 Mercedes-Benz currently has 17 production plants across the world and 18th one isn't too far away. Eastern Europe looks is the next target for Mercedes-Benz as it is finalizes plans of setting up a plant in that region. Reports from Automotive News suggest that the western Romanian county of Timis is the shortlisted area where the plant will be constructed.
It is also predicted that Mercedes will concentrate building and selling the low-end models, A and B-Class cars initially as they make more sense than luxury sedans and SUV's in a developing region.
The final call according to a county authority, will be made within three weeks. Speculations made by the local media earlier this year suggested that the plant would be located in the northwest county of Cluj. Interestingly Cluj is the same place where Nokia is establishing its facilities presently.
Daimler's CEO Dieter Zetsche told a German newspaper earlier this month that the company would probably decide in the second quarter where to build a new plant for Mercedes compact cars, with a site in eastern Europe being the most favorable spot.
Looks like Mercedes seldom make poor decisions. Setting up a plant in Romania would be profitable in the long run as the small cars can be distributed to all parts of Europe. Renault did it with the Logan, and that proves that Romania is friendly to cars which appeal to the cost conscious customer.