Muamer Hodzic
March 20, 2008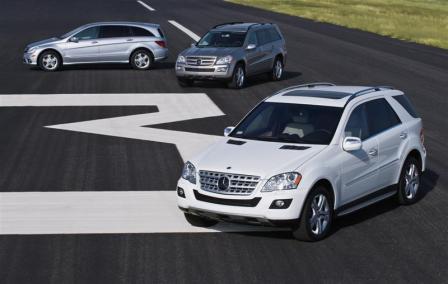 Mercedes Benz has finally won approval to license BlueTEC SUVs in all 50 states. They will shortly start selling the ML 320, R 320, and GL 320 BlueTEC in all US states, and feature the worlds cleanest diesel technology available.
The vehicles, which will first be available in the US, will comply with the extremely strict requirements of the American Bin 5 and ULEV emission standards. This will make Mercedes-Benz the first manufacturer to be able to license diesel SUVs in all 50 US states.
The public is still not aware on how this technology works, so we'll try to explain. The second BlueTEC version, used in the new GL 320 BlueTEC, ML 320 BlueTEC and R 320 BlueTEC models, makes use of AdBlue, a harmless aqueous urea solution, that is injected into the exhaust-gas stream. This process releases ammonia, which converts up to 80 percent of the nitrogen oxides into harmless nitrogen and water by a process of reduction in the downstream SCR catalytic converter.