Chris
February 28, 2008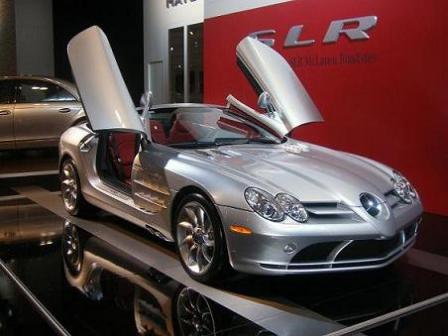 The Toronto Autoshow provided Mercedes-Benz Canada with a great opportunity to showcase the diverse range of vehicles which has provided so much success in 2007 and early 2008. The Benz stand was one of the most impressive displays with no fewer than 27 models, plus a beautiful Maybach 57. Included in that number were four AMG`s, although you couldn't get near the awesome CL63, such was the level of interest. There was also a separate display showcasing the new Smart range.
The Mercedes display was right next to Chrysler, which I assume was organised a long time before the divorce with the U.S. company. Lexus was also nearby, and it was interesting to be able to compare Mercedes and Lexus in close proximity. In my opinion the Mercedes range is simply superior, both in terms of exterior styling and interior design. Hyundai was opposite, and the new luxury Genesis sedan looked a bit like a Benz clone.
Update: Pictures have been added.
The Canada-only C230 and C230 4-Matic were featured prominently. The C230 4-Matic looked superb in white with the optional sports package and 17-spoke alloys wheels. These new C-Classes certainly looked more stylish than their main rivals, the BMW 3-Series and the ageing Audi A4. However, as I have said before, the C-Class would benefit from a more diverse range of powertrains.
Speaking to various Benz representatives at the show, I was told the following:
The new E-Class will arrive in the calendar year 2009.
The new E-Class diesel model will be available with 4-Matic.
They don't know when the CGI direct injection engine will arrive in North America.
The new C-Class will not be available with diesel for 2-3 years.
Customers are constantly asking Benz to bring over more diesels, and historically when they have, not many people actually buy them.
I was also given the impression that it was expected that North America gets new Benz technology later than Europe.
I assume that most of what I heard about Canadian market probably applies to the whole of North America?