Muamer Hodzic
January 25, 2008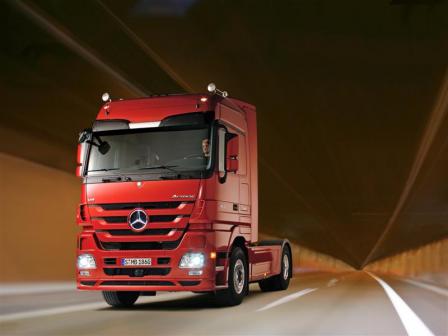 At the Mercedes-Benz truck plant in Wà¶rth, Andreas Renschler, member of the Board of Management responsible for Daimler Trucks, and Hubertus Troska, Head of Mercedes-Benz Trucks Europe/Latin America, allowed a very first look at the new Actros, as part of a "Sneak Preview".
The sales release date for the new Mercedes-Benz Actros is January 28, 2008. The third generation of this truck family has been further improved with 37 individual measures to perfect its economy, comfort and design. As a first in this market segment, a fully automated transmission – Mercedes-PowerShift – is now equipped as standard.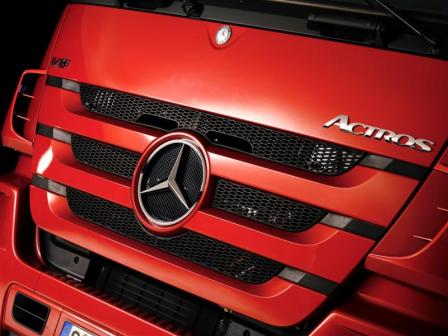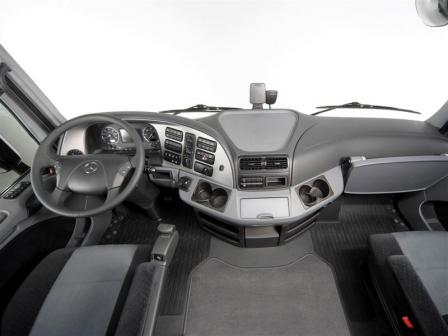 Mr. Renschler underlined the market leadership of the new Actros, reasserting the constant determination to make an almost perfect vehicle even better: "The new Actros documents the leadership claim of Mercedes-Benz and its flagship truck. This has been the trendsetter in its sector since it was introduced in 1996, and the most successful model in the heavy-duty truck sector with sales of 550,000 units in more than 100 countries".
The new Actros is powered by highly successful and economical BlueTec engines in six output classes from 235 kW to 350 kW with V6-engines, and in three output classes from 375 kW to 440 kW with V8-engines.
Hubertus Troska: "BlueTec uniquely combines economy with ecology. More than 100,000 Mercedes-Benz BlueTec trucks already in worldwide operation since its introduction three years ago have so far saved around 300 million litres of diesel fuel and spared the environment 700,000 tonnes of CO2 emissions".
The new Actros is available with a choice of three optional packages: these "safety packets" are graduated to include various safety support features. The "Top Safety Package" includes all the safety systems currently available, including the unrivalled Active Brake Assist. The Allianz insurance company grants customers who opt for the Mercedes-Benz "Top Safety Package" a discount of 10% on their third-party and fully comprehensive insurance premiums, which means that annual savings of around €800 are possible for insurance premiums alone. Fleetowners working with particularly tight cost control can invest in the so-called "Economy Packages" when ordering their new Actros, and the "Comfort Packages" for the Actros set even higher standards where comfort is concerned. Most of these additional comfort features are also safety-enhancing in nature.